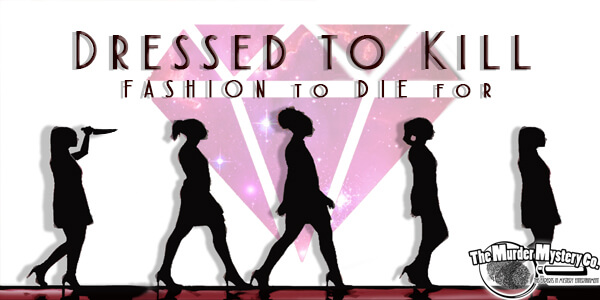 Dressed to Kill
Things will definitely be interesting at this runaway runway show when a theft and a murder take center stage. When a valuable diamond goes missing and its owner meets a mysterious demise, it's up to you to gather information, bribe other runway divas for clues, solve the crime and save the fashion show! This is a high fashion event, and you may very well end up on the runway, so wear your most en vogue ensemble and prepare to strut on the stage, if you dare!
← Back to More Themes
Book this Theme
Find Tickets
Host a Mystery
Whether you have an intimate gathering of 8 people, or a good size crowd of 8,000, the Murder Mystery Company is the ultimate event solution. Contact us now so we can plan your murder today!